LONG-TERM MINIBUS RENTAL

Amitours.Rent offers the best and most convenient long-term passenger minibus solutions. Long-term minibus rental is advantageous solution, if you need an additional vehicle in your company or you have been left without a vehicle for a longer period of time, but it is necessary for your everyday activities.

Amitours.Rent offers long-term minibus rental for a period of 1 to 12 months. Choose a long-term rent Choose Amitours.Rent passenger minibus rental for a longer period of time and enjoy a comfortable ride without problems. Rental minibus is available for up to 9 passengers and will be comfortable for families or larger groups of passengers.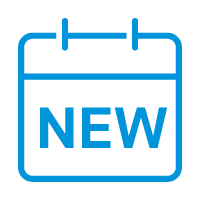 Select Amitours.Rent long-term minibus rental and get more possibilities by choosing from Renault Trafic or Opel Vivaro latest minibuses.

JIf you choose long-term minibus rental solution the mileage limit will be discussed individualy.

The monthly payment of a long-term minibus rental includes all necessary insurance and maintenance.

You can temporarily stop or completely decline the use of a minbus without a contract termination fee if you no longer need it.
Amitours.Rent offers a differentiated range of offers and offers with more affordable rental costs depending on rental terms. For more information about long-term leases and prices, please contact us by phone
+371 26 699697
or e-mail
rent@amitours.lv
.
Select Amitours.Rent as your partner and you can be sure you've chosen the most convenient and beneficial collaboration partner.